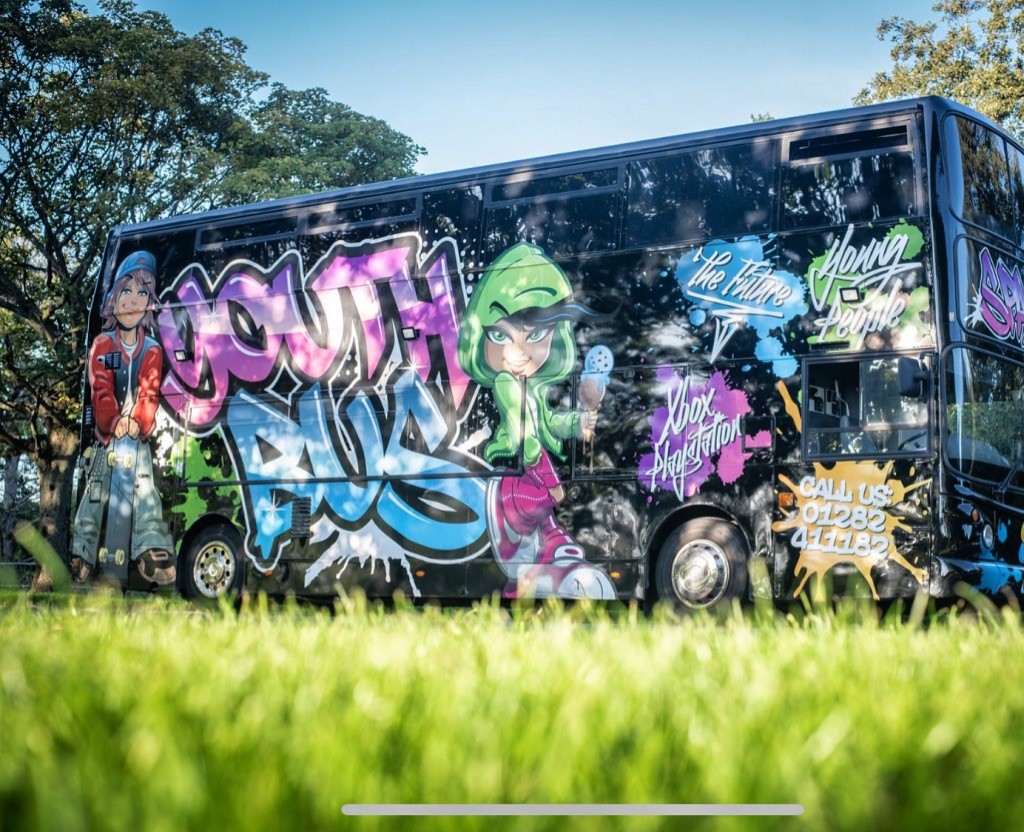 During the coronavirus pandemic, most people have had to adapt to a different way of living and working. For The Participation Works NW, a not-for-profit organisation serving the young people and communities of East Lancashire, the pandemic meant outreach teams had to find new ways to connect with their audience.
As part of their work with Burnley Together, the youth worker team has been getting out in the community (from a safe distance of course) three times a week.
By talking to groups of young people and building relationships, the team has the opportunity to engage those who may not have otherwise sought support. As a result, the team can identify, listen to and understand the concerns and worries that individuals are facing.
Local residents may be familiar with the Space Bus, a free mobile facility where young people can enjoy a safe space to socialise, do homework, meet the team or simply wind down. Unfortunately, while lockdown restrictions are in place, it isn't possible for the bus to remain open to the public.
However, The Participation Works team were keen to maintain the connections they had developed in the community. So, through social media, Messenger apps and face to face meetups (where appropriate) they are still offering vital support for those that need it, albeit in a slightly different way.
On a practical level, the team have sought apprenticeship opportunities for young people, making referrals and offering them hope for the future.
By speaking to young people, the team are able to identify situations where families as a whole may be in need of extra support. Once identified, they can offer families a range of support including food parcels, financial, mental health or housing advice, prescription collections and much more via our services. This is even more important throughout the summer holidays, a period when many families are facing additional pressures.
Lynne Blackburn, Director and Project Manager at The Participation Works NW, said, "We had to look at ways to keep young people engaged, both ones that we'd previously built a connection with and to help support those who hadn't yet accessed the service. It is vitally important that we maintain contact with the young people we have built relationships with and for them to know we are still here to help and support them when they need it."
You can learn more about The Participation Works NW here: http://theparticipationworks.co.uk/