Burnley Together is a community hub set up by several partner agencies at the beginning of the COVID-19 outbreak to help those who need it the most.
A large part of the service is made up of volunteers who offer their own free time to help those in need and without them, Burnley Together simply couldn't provide the essential services they do; this includes offering mental health and practical support, advice on housing and financial issues, signposting, providing food parcels, help with shopping, prescriptions and dog walking and preventing loneliness.
Many of the volunteers had found themselves unexpectedly furloughed from their 'day jobs' or had more time than usual to spare after a change in circumstances. By becoming part of Burnley Together, they are given the opportunity to learn new skills, meet other people with different backgrounds and skills, all whilst making a real, tangible impact in their community.
Here is an insight into just a small handful of the people behind the service and the important work they do to help others.
Tori Evans
Tori began volunteering with Burnley Together back in March and now helps out 5 days a week at the CVS Centre reception. Her role here includes allocating volunteers to clients to help assist people with things like shopping, food deliveries and prescription collections, alongside helping ensure that associated admin work is kept up to date.
On average, she deals with around 25 referrals per day and decided to help out after her other volunteer roles had been postponed or stopped as a result of the outbreak. Tori chose to offer her time to this service to keep her busy during what would usually be a busy week for her under normal circumstances, and to use this opportunity to support people in need.
She is learning a lot about the sector and has noticed that her own confidence has grown whilst overcoming the challenges created by the crisis. She enjoys working with other volunteers and says that morale is being boosted by the plentiful supply of chocolate that the team brings in!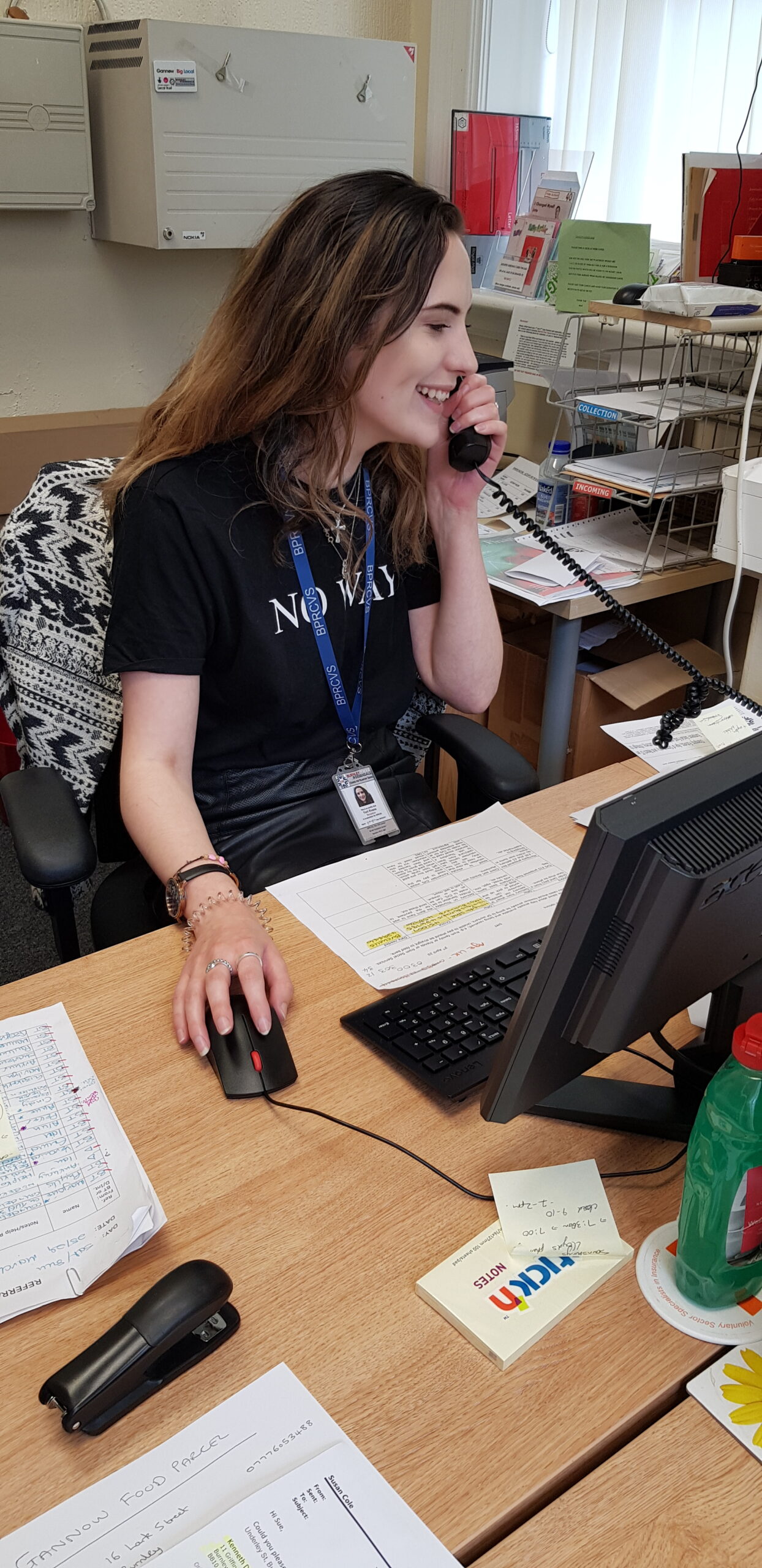 Geoff Birkett
Geoff is a member of the Ring Stones team who was furloughed during the coronavirus outbreak. He decided to use the time to give something back to his local community and has been working tirelessly to deliver food parcels across Burnley.
As well as delivering food parcels, Geoff has been busy collecting donations of food, Easter eggs and vital essentials such as nappies. He also installed a fridge for an elderly gentleman, whose fridge had broken, whilst using PPE and social distancing to ensure the gentlemen could safely store his food.
One of the highlight for Geoff has been seeing the graduate when he makes deliveries and knowing that the time he's giving is making a real difference to people's lives.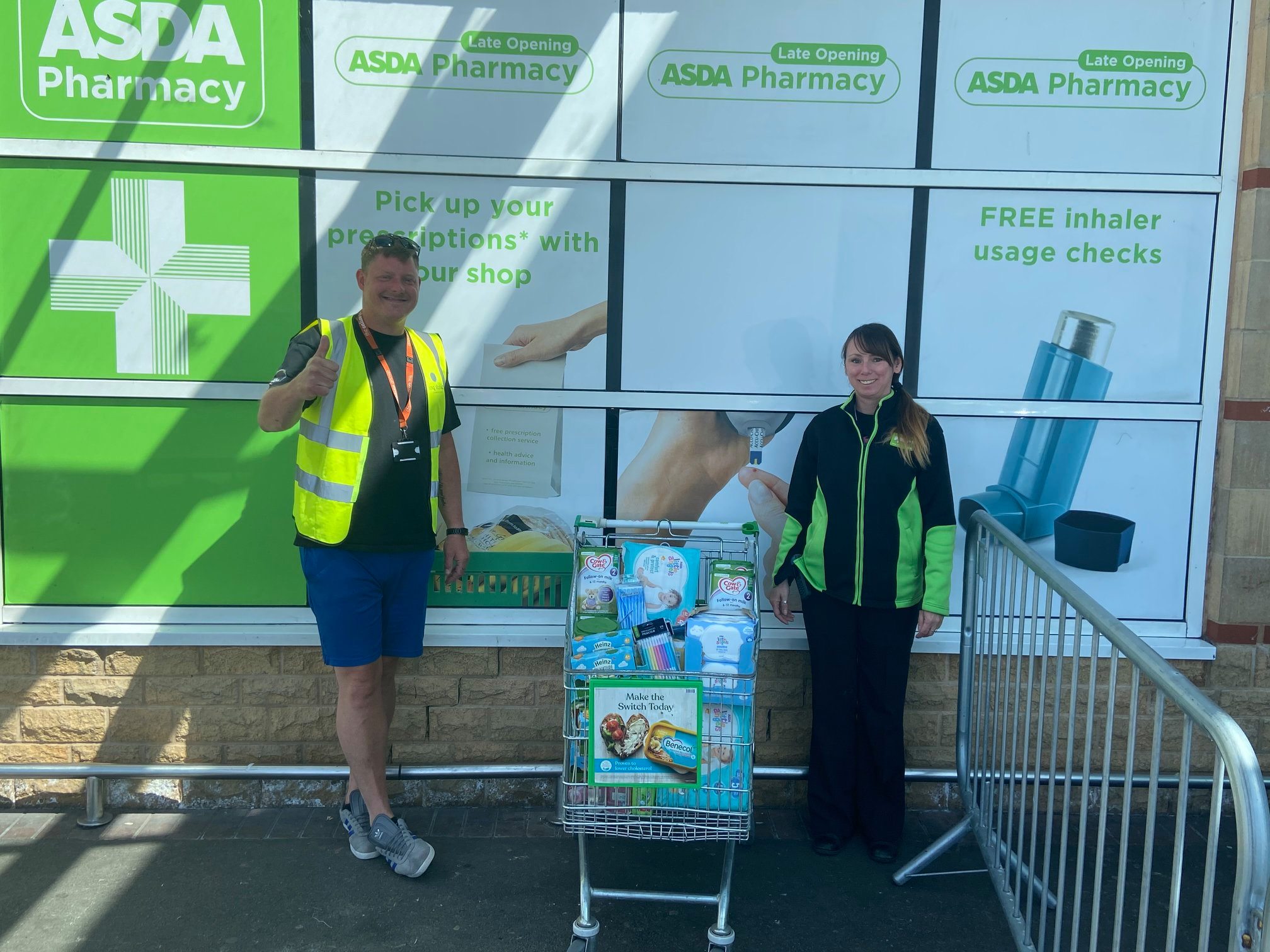 Kay Heys
Kay is an integral part of the team and helps to populate the food bags that go out to local residents who need support. She finds out approximately how many are required and is responsible for making sure there are enough non-perishable goods and fresh fruit and vegetables available, going out shopping for supplies if needed.
She spends every Wednesday and Thursday volunteering for around 3 hours per day, putting together the food bags and spends a further 4 hours per week helping out at the CVS reception. She also stays in contact with people via email to make sure they're ok, staying safe and receiving all the support they need.
Due to the outbreak, Kay is still working at her 'day job' but can now do this from home, allowing her more free time to give back to the community. It has also allowed her to be part of a practical team again and gives her a sense of being useful and needed whilst working with new and interesting people.
Kay says that the crisis has opened her eyes to the vulnerable positions that some people are living in, even without the additional pressures created by lockdown. With financial issues, a lack of family support and other problems they are facing, families need these kinds of services – and the wonderful people helping to keep them running – more than ever.