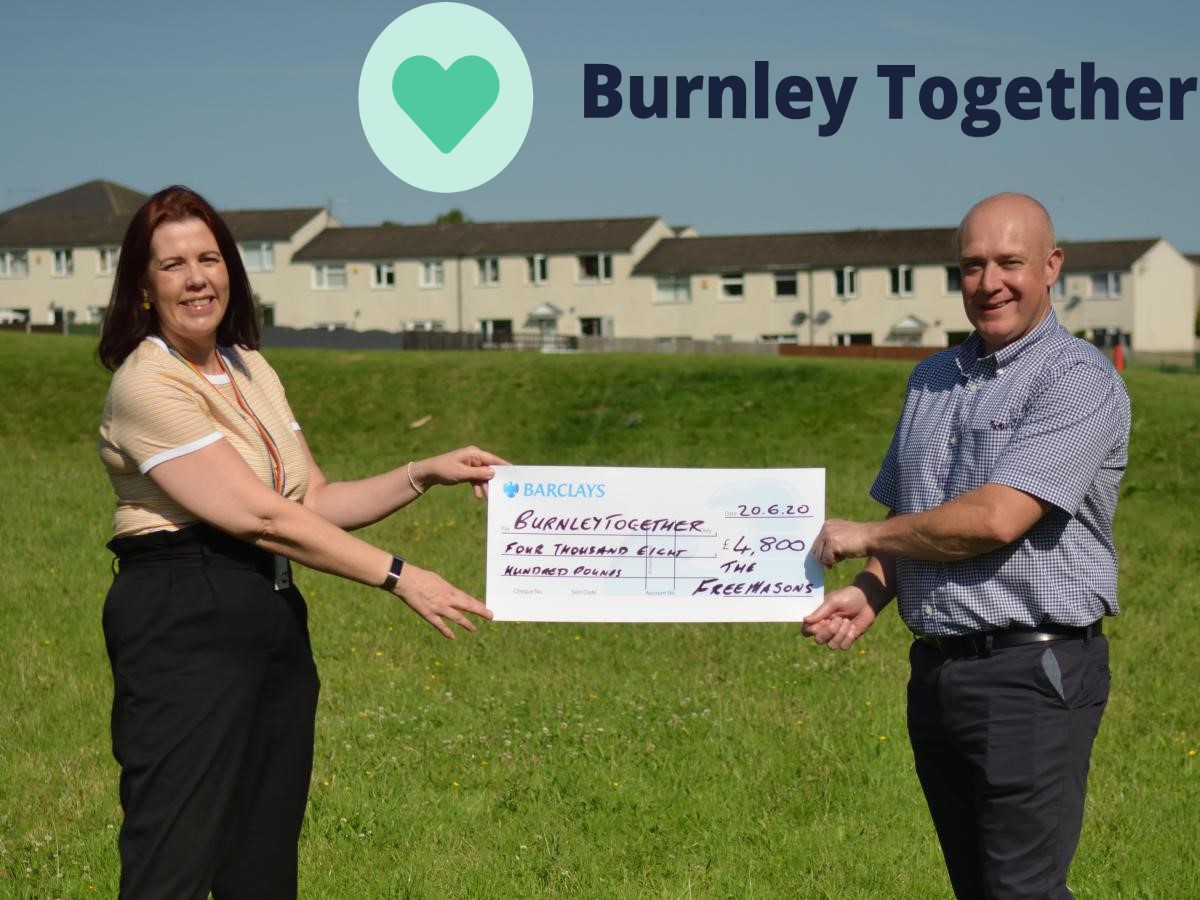 Burnley Together £4,800 Charitable Donation
The Burnley and Pendle District Freemasons together with The Masonic Charitable Foundation, have donated a total sum of £4,800 to the Burnley Together community hub. With £2,300 directly donated through the Lodges within the district and from the community fund and the £2,500 being donated by The Masonic charitable foundation.
Alicia Foley was extremely grateful for such a generous donation, from the Freemasons who put charity at the core of their organisation and beliefs.
Burnley Together is a community hub, ran by staff and volunteers, and was formed in March 2020 by several partners to provide support to those in the community who were facing issues caused by the coronavirus outbreak.
Over the past three months, the outcomes and service provided has been enormous. The team have been busy assisting people in many different ways, such as delivering food parcels to those who can't access food due to shielding, disabilities or financial issues, assisting with collecting prescription and dog walking, providing mental health support, helping to prevent loneliness and advising with debt, housing and financial concerns.
Along with the official partners, including Burnley Council, The Calico Group, Burnley FC in the Community, Burnley, Pendle and Rossendale Council for Voluntarily Service, Lancashire County Council and Burnley Leisure Trust, the hub has been supported by charities, faith groups, volunteers and businesses in the local area, providing an inclusive, non-judgemental and community spirited service.
Alicia Foley from Calico Homes gratefully accepted the cheque from Ray Evans on behalf of the Burnley and Pendle District Freemasons