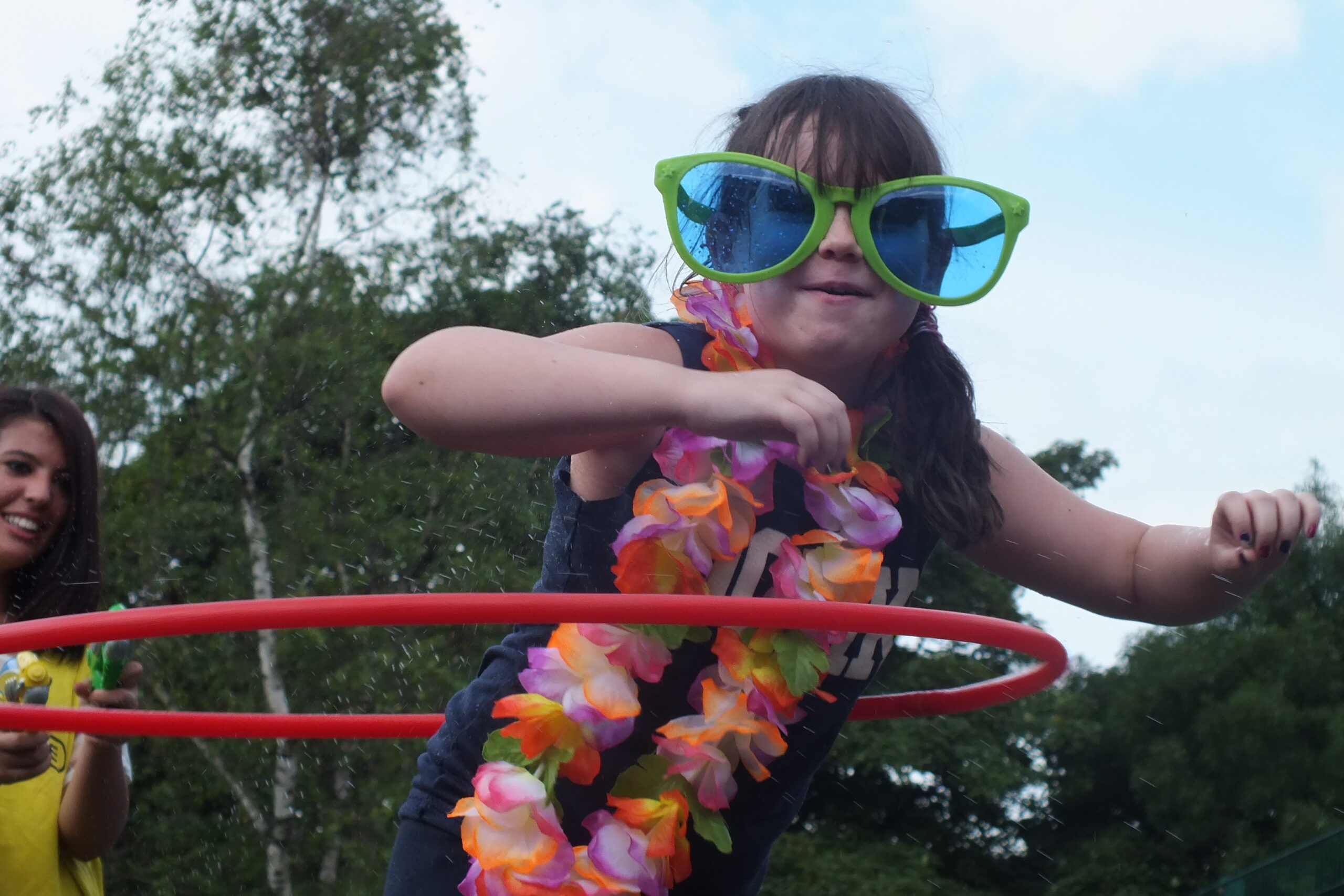 A brand-new family fitness scheme has been launched in Burnley thanks to funding from the Sport England Tackling Inequalities Fund.
The £8,000 funding will allow us to help families across Burnley stay active this summer. Partners include Calico Homes and Burnley Leisure, who have played a core role in setting up and implementing the scheme, along with Active Lancashire.
Alongside the food parcels and support that we are still delivering, they will be providing 250 families with activity packs, including equipment such as balls, balloons, cones and 'Activity Challenge' cards for families to take part in and fill out, as part of a wider 'Activity Bingo Challenge'.
There are 21 easy-to-follow activities that can be carried out in local parks, fields and streets. This gives people the chance to get some fresh air and partake in fun and engaging outdoor exercises, subject to local Government COVID-19 guidance.
From their work in the community, our team has seen first-hand the issues many customers are facing while confined to limited living spaces and juggling other commitments. It is hoped that these packs can encourage and inspire people to stay active on their own terms.
Creating meaningful outdoor experiences may help to build family relationships, reduce screen time, encourage creative play and promote positive mental health within adults and children. The scheme also encourages people to explore their local area and wildlife, with bug hunts nature trails and scavenger hunts.
The information on the cards has been designed in partnership with Burnley Leisure and the Burnley School Sport Partnership, building on the learning from the School Games virtual mile offer. The packs will be updated regularly to make sure that activities can be carried out by people of all ages and abilities, whatever the weather.
Families will be invited to share their stories, photos and experiences of being active through the Burnley Together social media channels using the hashtag #BTactive, as well as partake in competitions. Once complete, the bingo cards can then be submitted to Burnley Together and be entered into regular prize draws to win vouchers
Paul Foster, Head of Development at Burnley Leisure said.  "This funding will help Burnley Together provide some additional resources that we hope will encourage families to get active during this difficult time. Physical activity is such an important part of everyday life and we want to encourage it as much as possible.
Alicia Foley, Community Investment Manager at Calico Homes says, "Burnley Active Together is another great example of how partners working together can make a difference to the lives of people across the borough.  It will be great to see how local families use the packs to spend time together getting active. "