Burnley Together are proud to be running the town's Christmas Present Appeal for the second year.
For hundreds of families and individuals in our local community, the financial burden of Covid-19 and subsequent struggles have caused an unparalleled challenge.
Please support us by donating new, unwrapped toys and gifts for children who might not otherwise receive a Christmas present this year. The gifts will then be distributed to those in need.
This year more than ever, a gift from you could bring joy to a local child and help make their Christmas.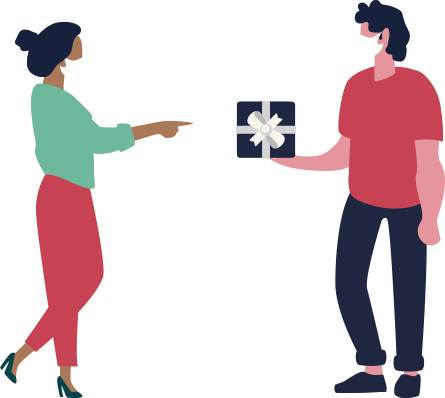 In person
Click here to find your nearest present drop-off point. If you would like to make a donation and help put a smile on a child's face this Christmas, we are accepting donations until Friday 17th December 2021.
Order online
Take a look at our Amazon Wish List for all ages, if you would like to pick gifts to be sent directly to us.
view list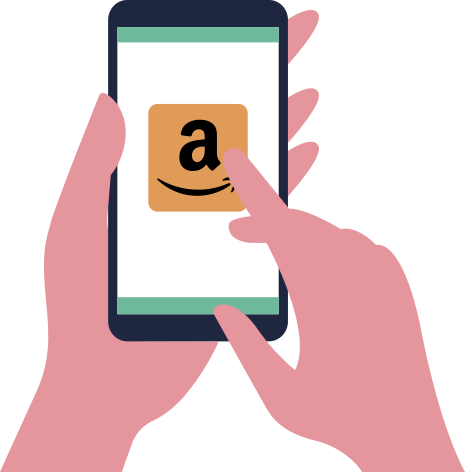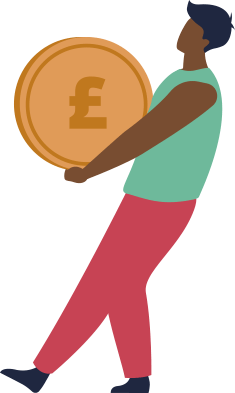 Donate
Make a secure donation online to help support our work and fund presents for children of all ages.
donate
Volunteer
Please email christmas@burnleytogether.org.uk if you would like to support us with the distribution and collection of presents in the build up to Christmas.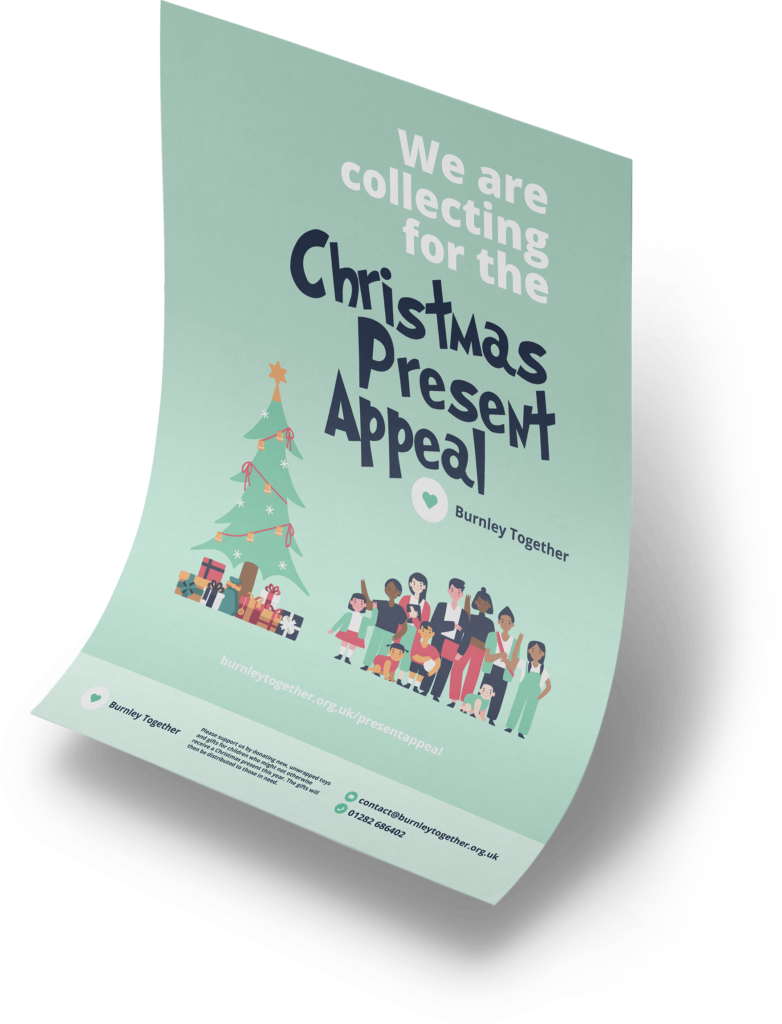 Spread the word
Help spread the word about the Burnley Together Christmas Present Appeal.
You can download the poster here for your own collection point.
Download the poster
Suggested Gift List
We believe every child deserves a new gift at Christmas so we are unable to accept used or second hand items for the Christmas Present Appeal.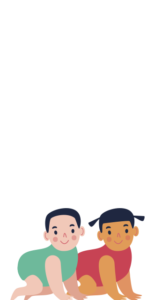 0-3 years
Dolls, teddy bears, cot mobiles, baby clothes, bath toys, CDs of suitable music and nursery rhymes & puzzles.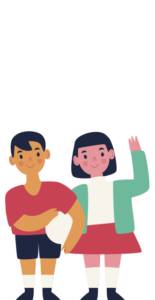 3-5 years
Dolls and action figures, cars, DVDs and CDs (music and nursery rhymes), colouring sets & puzzles.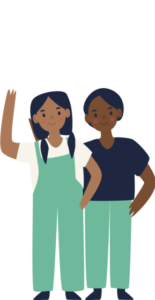 5-9 years
Educational toys, stationery sets, CDs & family friendly DVDs, books, puzzles & wordsearches.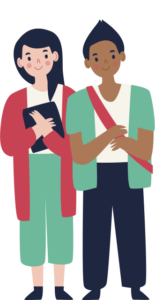 9-12 years
Games and toys, stationery, DVDs, books, clothes, hair accessories, gloves, scarves & hats.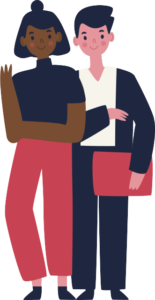 13-16 years
Books, non-allergic make-up and toiletries, gloves, scarves, hats, t-shirts & gift vouchers.
By giving a gift to our Christmas Present Appeal you can make a real difference in someone's life this Christmas.
How your business can help
Joining our Toy Appeal is a great way to spread some festive cheer and engage your team to support vulnerable children and young people in our local community.

Group collections
Colleagues can buy presents individually and arrange for them to be delivered to us through your Present Appeal coordinator.
Group donations
Collect monetary donations from your colleagues and we will select and deliver the presents on your behalf.
Alternative Secret Santa
If you usually organise a Secret Santa in the office, why not try something different this year? Instead of buying gifts for your colleagues, you could buy gifts for young people who may not otherwise receive a present.
Help spread the word
Please help us to spread the word about the Burnley Together Christmas Present Appeal. If you're supporting us, you can print out a poster to put up in your office and share our graphics on social media. Follow us on Facebook and Twitter for more information..
Local businesses who support the Appeal
Thank you so much for your support!